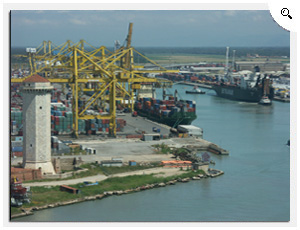 EUGENIO MANNARI S.r.l. was established in 1977. In a constantly changing global environment, it is continually redefining its value chain and thereby increasing its competitive advantage.
The company's business strategy is focused around the activities of Shipping Agency in the Port of Livorno (Leghorn) with shipments by sea, track and rail. It uses, as advantage, a network of correspondent companies in all the major Italian and overseas ports.
EUGENIO MANNARI S.r.l. is an established family business and all managers are registered as Shipping Agents with the Chamber of Commerce of Livorno and as Professional Forwarding Agents (Customs Broker). The high level of specialised knowledge and the inherent corporate culture are the core capabilities that allow the ability to offer a unique service and satisfy its customers' needs. At EUGENIO MANNARI S.r.l., the strategy is commitment on quality service to meet customers' needs. Their continued reliance on the company is a testament to the efficiency and effectiveness of its business.